Helping people is my passion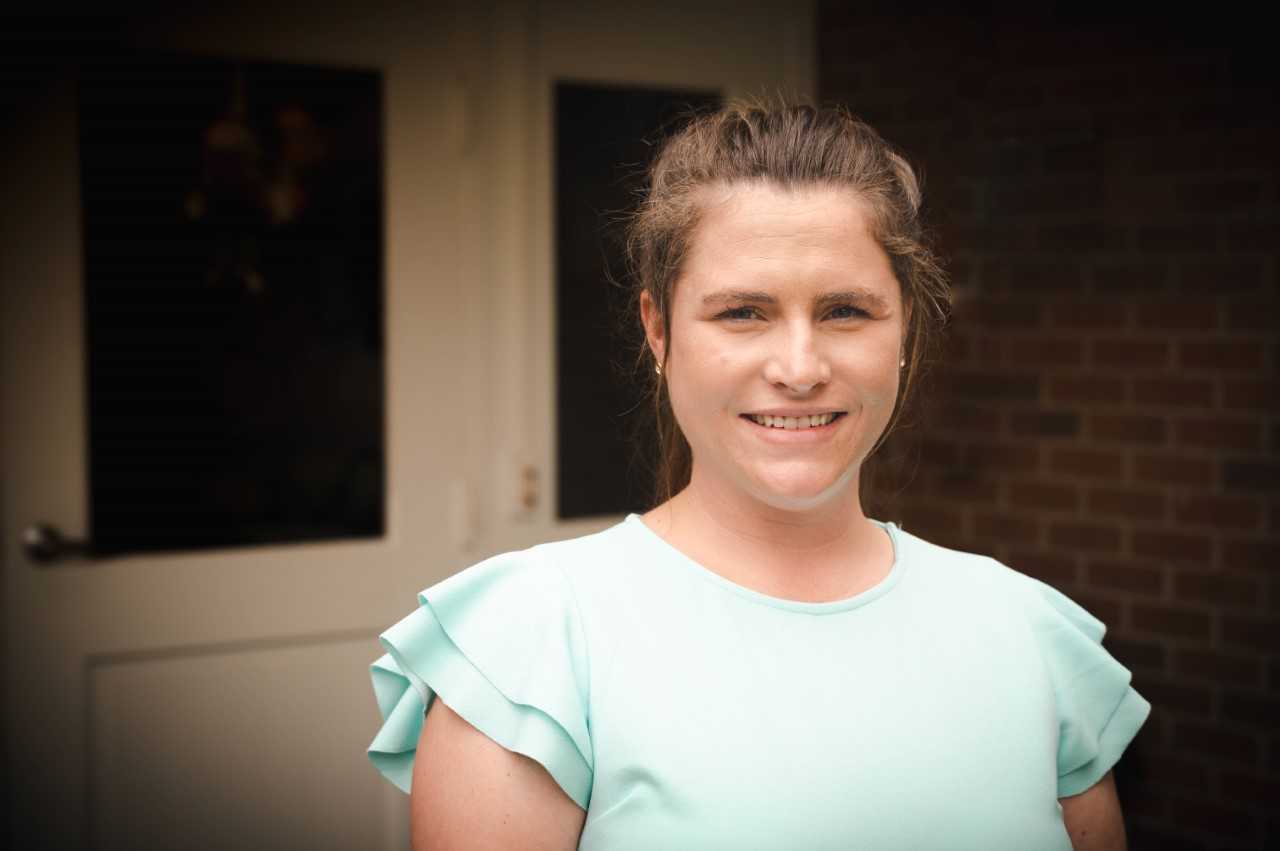 Community Relations Director Katie Reilley is one of the very first faces families see when they arrive at The Southwood. Her outgoing personality, dedication to her residents and boundless dynamic energy make her the ideal ambassador. Her compassion, understanding and dedication maker her the ideal advocate.
As The Southwood's CRD, Katie's role is to forge connections between the surrounding community and her facility. When someone's looking for a place that can provide assisted living or memory care services for a loved one, Katie springs into action to help families navigate the process of transitioning into her community.
Originally from New York, Katie's lived in North Carolina for the past 20 years. She absolutely loves the mountains, and anything related to App State, especially the football program — but she'll always have a soft spot in her heart for the New York Yankees.
Her dedication to App State is only natural since that's where she went to college and earned a degree in Healthcare Management.
During her time there Katie spent three years working at an assisted living community in Boone. Starting out as a certified nursing assistant she became a med tech and eventually a supervisor in charge. After graduation she worked for a free healthcare clinic in Boone as the clinic's Community Relations Director.
"We provided free healthcare to the uninsured," Katie said. "It was in this role I discovered my calling for helping people."
Her career took a brief detour as she earned her NC Real Estate Broker's license before returning to the senior care industry and earning her NC Administrator's license.
"I came from Charlotte where I was a senior living Placement Specialist and I was ecstatic and grateful to be offered the role as a Community Relations Director at The Southwood," she said. "I absolutely have a passion for long term care, I foresee the rest of my career being in this field. I feel like I was made for this role."
Katie's personal background has made her ideally suited for her position.
"I'm a child of real estate and have been doing open houses since I was in high school. That combined with my experience and education in long term care makes me a perfect fit for a Community Relations Director," she explained. "Being a caregiver myself for three years helps me relate to the care staff. And the fact that I myself have placed my family members in AL facilities means I know exactly what that process entails and how difficult it can be."
When she helped her family to place her uncle in a care facility she worked with Patriot Angels to make sure his veterans benefits would help cover the cost, and now she's able to help guide other veterans' families through that process as well.
Dedication to family is at the heart of Katie's character.
She's 32 years old. She has a 2-year-old daughter, and her fiancé is a retired Marine.
"I come from a big Irish family. I have three brothers and a sister and we're all very close," she said. "I just relocated to Winston in August to be closer to family and we are loving it so far."
Every family she works with has her personal cell phone number and can call her 24/7 because she's determined to do whatever it takes to support them through the placement process.
"Helping people is my passion, and this job fulfills that for me every day," Katie said. "There is nothing I won't do to help a family place their loved one in my community, they are the reason I am here."